So I started this year with a bit of a kick up the bum, I started using twitter and I was getting comments about how lovely my pictures were or how detailed my review was. What??
People are actually reading my work?? God.
It was a real wake up call, I knew it was a possibility that people would find me but they hadn't before, so it really shook my boat and it definitely made me take more care and pride in my work. I wrote about my blogging goals for 2016 way back in January, on the other blog but, I didn't really specify how I was going to increase my stats and what I wanted to achieve.


In my old article I wrote about where I wanted to be with the blog, how I wanted to change my writing style etc (which is one of the reasons I made this secondary site).. but now, I want to talk about the numbers, the stats behind PurelyAmy & The colour yellow.
Firstly, Purely Amy has 'officially' been up and running since November 2015.
Obviously, I've had sites for a lot longer but it's not possible to carry over the followers and the work on the other sites had just gone to waste. I've never actively sought to grow them, but clearly the larger the stats the better you'll do so I'm really trying my best to increase them as of, next week. (I can never start when I want to) I'll have to dedicate time to this.
So, the stats you'll see are low because I only started them in November 2015.
My Monthly views are ranging from 3,000- 6,200.
PurelyAmy Bloglovin 86 Followers.
PurelyAmy Facebook 1,059 Likes.
Shared accounts, for both PurelyAmy & The Colour Yellow:
Twitter: 629
Pinterest: 164
Instagram: 311
Youtube: 263
And then we have the pure account for the colour yellow, this was created at the start of March so I'm pretty chuffed at how well this one is doing too.Well, It's only been one month but so far;
My Monthly views are ranging from 1,300 but steadily increasing…
TheColourYellow Bloglovin 51 Followers.
TheColourYellow Facebook 104 Likes.
That's where we're at now, but where do I want to be in a years time,What do I want from my blog at let's say at new years? What are my blog goals ?
Well, I'd like to be well known, with my own average joe's fitness advice business, maybe a clothing range. But, that's not going to happen. Wishful thinking will only get you so far, with the sites, though, I'd like them to be sailing away.
One year from now, blog goals!
Considering It's taken me five years and have such small stat's I'm setting my goals small but achievable (hopefully).
PurelyAmy Bloglovin 86 Followers to 200.
PurelyAmy Facebook 1,059 Likes to 1,500
Twitter: 629 to 1000
Pinterest: 164 to 200
Instagram: 311 to 400
Youtube: 263 to 300
Pinterest and Instagram I'm aiming low, I update Pinterest a lot and It's been brilliant for me but people don't actively engage on their so it's been relatively hard to grow a following from it.
As for Instagram, I'm just not the best photographer. I'm a "let's take a picture of that rock" kind of snapper, so it's understandable that people won't follow me on Insta. I think having low stats on these lesser known platforms is probably what has spurred me to create blog goals as the only way to increase my stats are by creating 'blog goals' in the first place.
How's she going to do it?
Most of the time online is spent on the site itself so I rarely network and promote which is really dragging me behind the other bloggers in terms of social media and stats, I know, it's something I need to really focus on so from now on..
Twitter
I will spend at least minute of every hour looking for interactions on twitter, RT & sharing other people's content if it's relevant to my followers. Hopefully, the OP (original poster) will notice I'm similar to them in niche and maybe they'll follow me, or even share my work?
Twitter works by connecting people who are similar so following people you don't really connect with won't help you, which is why I don't give in to like for like follows on twitter.I do run comps through my twitter so I have a few unengaged followers (sadly).
As far as promoting my own work I'm going to regularly tweet out my own work four times a day, including old work that is still relevant and hopefully it'll remind my followers I have other platforms too. My biggest problem is that people read my blog but don't follow it or don't follow me on any other platforms.
Facebook
Facebook is one of my biggest blog goals, I regularly interact through both of my facebook pages. Which I know increases my engagement and looses me uninterested readers, which is good for me! I would rather have 1000 faithful readers and followers than 10,000 'numbers' and unengaged fans that don't read my work.
Along with interacting with followers I'm also aiming to interact more with other bloggers:
I regularly hosted linkies (a blog post where other bloggers voice their opinions and link to themselves) but I never participated in them myself. If I step my game up and start linking to other bloggers in my niche I should start to receive links via them. Does anyone want to host me?
I don't think I'm aiming too high, do you? What do you do to stay engaged and what are your blog goals?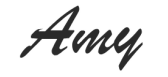 *Stats accurate as of 27th April 2016