The budding youtube star. Well, not quite.
I'm not in the youtube game to become anyone or pretend I'm anything that I'm not. I'm shy and when I'm nervous I ramble, that's what my videos are, but behind the rambling and the err's umm's and the confusion. My videos are there to offer advice, most of the time. You know, when I'm not making an utter tit of myself.
I started intermittent fasting | What I do & eat in a day
Notella A Chocolate Hazlenut Vegan Spread | Vegan Alternatives
Gluten-Free Sweet Potato Pizza Recipe with a pizza sauce | Vegan GlutenFree Treats
A day in the life | What I eat in a day & a vegan burrito recipe
How to make my Vegan Protein Bites | Low Carb & High Protein
Learning more about my vegan diet (starting macro tracking & weightloss) | An update
Bulk Powders Vegan Protein Blend tasted awful | An update and recipe
Bulk Powders Review | Super cheap and tonnes of options! Vegan Protein, Zero Calorie syrups...
Vegan Shopping Haul & A few meal photos.
I initially started the channel in 2012 and wanted to become an internet sensation, it was 2012, who didn't make one?  That was until I realised I'm the most awkward human being on the planet and I'm safer behind the keyboard. After that I uploaded once every 6 months or so, to review a product that wasn't worth of the blog or just to update my readers on what's going on with me.
Back in the day I was happy to have 100 views for a video that's been live for 3 months but recently I hit 23,000 on one video (very old) but I'm still chuffed to bits.
Now, I try to upload every week or two weeks, it will either be healthy eating advice, workout guides or just to update on my own health (normally I've had a balti and felt awful about it). Some times I vlog my days out or to take you out with me on my review days from either of the blogs so you might see some other YouTubers or bloggers with me.
So I can't say I'm a regular YouTuber and I can't hold a camera straight. I most definitely can't speak very clearly, I'd go as far as to say I can just about get through a video without crying so yeah, not the best youtuber but I'm definitely a character full one. Either way, I'd like to think that I'm helping so let me know if any videos inspire, motivate or make you laugh.
Either way, I'd like to think that I'm helping so let me know if any videos inspire, motivate or make you laugh.
Have a great week 🙂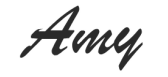 If you're a blogger/vlogger and want to get in touch about collabs you can pop over to the work with me tab for a tonne of extra information about both of my websites.