Masterchef, the king of all UK cookery programmes is now back on our screens! Along with some other baking shows (crem-de-la creme has been great too)..
So along with flustered contestants and Gregg Wallace and John Torode's umm-ing and aah-ing as they deliver their verdicts on the contestants efforts,..we're now being treated to some serious kitchen design porn in the form of the super slick culinary space on the show. Of course, it's not just the Masterchef kitchens that have us dreaming of kitchen refurbishments, all of the main TV channels have their share of screen time dedicated to demonstrating culinary preparations of various cuisines.
And, while some celebrity chefs do choose to cook outdoors, the majority of these programmes are presented from impossibly clean, light and airy, super kitchens. Would you struggle with the pressure of keeping such a kitchen in pristine condition or are you dreaming of a glossy number with all the latest gadgets? Today's post looks at the must-haves for a kitchen that's worthy of being seen on screen and even helps you consider whether your culinary space is swoon worthy enough to rent out for extra cash.
The TV kitchen checklist (Must-have's for a kitchen worthy of being on tv)
Along with excellent lighting that makes the food (and the chef) appear their best even at the most tense of moments, there are certain things a TV kitchen really must have. If you're familiar with the Masterchef kitchen, you'll know exposed brickwork, swing doors and metal shelves are very in vogue. Though you're sure to spot some totally on trend metro tiles in neutral or pastel shades adorning the walls in plenty of cookery programmes too. Lots of on screen kitchens still favour the neutral shades of Scandi-Cool though there's undoubtedly now an equal number showing off an eclectic mix of clashing shades matched only by the rainbow coloured dishes being prepared.
Slate tiled floors look fantastic on camera and are on hand for those ooopsy-daisy moments when viewers watch helplessly as contestants culinary efforts crash to the floor. The phrase 'wipe the slate clean' could have been invented for these moments. Surfaces need to be equally easy to clean – think old school marble teemed with stainless steel appliances. Retro style Belfast sinks are still in vogue but you'll need a large one to fit in all those stylish copper pans that are gracing screens right now.
TV kitchens are quite often curiously uncluttered in appearance, something that's surely impossible to achieve when you're regularly cooking up dinner party feasts that feature an eye-watering list of ingredients. So what do people do if you're not blessed with cupboard upon cupboard? They make use of kitchen islands of course, complete with hidden drawers and shelving, I love my hidden shelves, for all your baking go-tos that take up little space! Finally, returning to putting things in the best possible light, because light bulbs never fully display food at their finest, screen ready kitchens are fitted with bi-fold doors to help flood the space with natural light.
If you're favoured look is more country cottage than cool and minimal, check out these wooden designs from Vufold.
Could you rent out your kitchen?
Does your kitchen already rival the best on the box? If so, have you thought about putting it to extra use by renting it out for cash? Many of the kitchens we see on screen don't belong to the chefs we see cooking in them nor are they studio kitchens that have been specially designed for the purpose. As this Mailonline article reveals, production crews will action pay a pretty penny to rent out the perfect kitchen for filming TV shows, movies and for food shoots for magazines too. So, aside from the kitchen desirables outlined above, what qualities does your gallery need to have, to be "TV worthy"?
Well, being situated in a convenient location is an obvious plus. Many but not all TV shows are filmed in and around London, so if you're in the capital it stands you in good stead. Next, it's handy to have good parking and transport connections so TV crews can get their equipment to you easily. Once inside, the TV crew will want to see a camera friendly layout with space to move around. If other rooms in the house and external views of the property are equal pleasing your home is likely to catch the attention of production crews too.
Fancy giving it a go? If you're happy to vacate the area and welcome strangers into your home you'll be rewarded with some interesting stories and a great way to top up your mortgage payments, so try searching for film and TV location agencies online, Channel 4 have applications to "get on tv" if you're ever interested!
What do you think? Is your home more functional than fabulous or a bit of both? (mines definitely more 'functional') but, would you like to see a celebrity chef in your kitchen?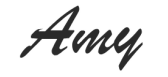 **This is a sponsored post, advertising some great ways to get your kitchen up to date and even on tv!