This is a collaborative post with Holland & Barrett who kindly sent me some honey to include in a smoothie recipe, I rebelled against what the PR asked for and I've done some crazy things with it.. but you can read more about that on Wednesday for the full recipes..
This post is all about Manuka Honey
baby!
They sent me two pots of very expensive honey, whoa whoa, before you think the word 'expensive' is bad, you shouldn't. Expensive means it has a price to it, yes, but there's also a reason why these things cost a bit more. They're normally pretty damn good!
At the same time, knowing that something has a bit of a price to it kind of sets me up with thinking the product is going to be great and you can either then be disappointed that they're not amazing or just 'non-plus' that they're as good as the price, that's exactly what happened but Firstly..
What is Manuka Honey?
"Manuka Honey is farmed and harvested in the rural unpolluted pastures of New Zealand. The indigenous Maori population recognises the unique activity of Manuka Honey and has been using it for centuries.There are many Manuka honey uses that range from healing sore throats and digestive illnesses, to curing Staph infections and gingivitis." – Holland & Barrett
So,They arrived one was in a fancy box and is called "Pure Gold New Zealand active honey" Premium select. The second was in a plain package and is called "Manuka Doctor API wellness" and I thought one was worth £10 and one was worth £20. From my guess, I'm assuming that the doctor jar is the cheaper brand.
But, onto the actual review instead of just guessing
24+ Active Manuka Honey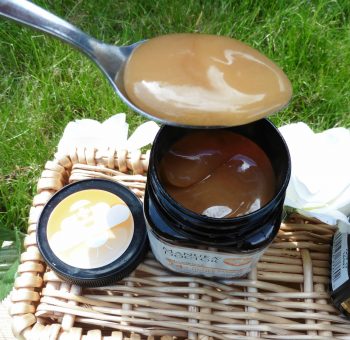 Textures: This is the type of honey that you remember as a child, really thick! It feels more natural than the runnier mixed versions..or 'cheaper' I should say. This by far feels like a luxury, honey. As you can see from the picture I took a spoon and 10 seconds later it's still holding it's shape!
Flavours: This honey is very rich. It has a strong natural taste to it and almost citrus's notes from the bees that made it, I know that sounds crazy but this honey is 100% natural, how else is there such a fragrant flavour if not for the bee's themselves?
Price: £31.95 £10.95
Pure Gold Premium Select Manuka Honey 18+ 250g
Textures: Very close to a squeezy honey, it's very fluid! To go along with the fluidness you can see little flecks of gold throughout. I'm not sure if it's been purified with gold flecks or what but something sparkly is happening in there..Can you see how yellow this one is? It's sparkling in the sun! So smooth and rich.
Flavours: This one is much tarter than the doctor brand, it's definitely stronger and not something you'd have on your porridge. I'd leave this one for special occasions or just to eat by it's self. It really carries the flavours of natural honey so much better than any honey I've tasted. Not that I go around taste testing honey, but I've had my fair share at farmers markets.
Price: £35.99
Hope my little review helps, yes these honeys are more pricey that you'd normally buy but the benefits by far outweigh the cost and think about how long it will last for. It's antibacterial and very rich in flavour, meaning you'll use less on it in the long run. A jar of honey should last at least, at least a month! Maybe not in my household as we seem to have gone through one jar in little over 2 weeks but we're fiends.
Don't forget to check out the latest competitions! Have a great week!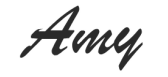 *Affiliate links in laid and as stated these jars were gifted to me.