I haven't done a clothing write-up in a while so I thought why not?
I buy a tonne of sports apparel as with sports bras and HIIT clothing they wear down and don't support you as they should. Remember, change your sports bra, you really do need the support! I've never really thought to review any of my running gear or even speak about it really, so I thought I'd share my top picks today, this article is in no war affiliated with any brands but it does contain some affiliate links to their sites 🙂
*I've reviewed fabletics before..along with an attempt at Nike fitness leggings but never actually got around to writing anything up. OOPS.
These are some well-known brands, most of them I have worn myself and if not I've at least been in to feel fabrics and stretch, so it gives you a rough Idea of what I personally think of each. I'll go through the basic brands first, in no particular order. I'll give you the best selection of Sports bra's, Leggings & Running Tops and rate them on;
Sweat-ability, Price, Comfort & Design and then we'll go through my top picks for each category out of the whole collection,
sound ok? Good!
H&M are quite new on the fitness scene but have tonnes of clothing catch them up in the game, I have to say I've had a few things from them in the past and I've loved all of them. Personal favourites are the Tee's and legging. The leggings range from £7.99 – £40 and the pricier ones really do compete with the Nike versions.
As for sports bras.. I feel like they aren't as well fitted as the Primark and Nike ones.
Sweat-ability: 6/10
Price: 9/10 £7.99-£50
Comfort: 8/10
Design: 8/10
Primark
Feel free to pretend you don't browse Primark, go on. Do it.
We all know that when it comes to cheap and easy fitness brands Primark is brilliant for grabbing some spare tee's and bras. I think 70% of my stuff is Primark and I'm pretty happy with it!
They have a whole range of fitness apparel this year, the most I've seen from them in previous years and their designs are definitely getting better, fabrics are improving and all in all, they're just more comfortable!
Sweat-ability: (Individuals) 5/10 7/10 7/10 9/10 8/10
Price: (overall) 10/10
Comfort: (Individuals) 6/10 7/10 7/10 9/10 8/10
Design: 5/10
Obviously one of the big brands, they only update their apparel a few times a year so you know it's going to be the next big thing when they do but also, they put a lot of effort into design and fabrics so it's normally great quality too!
Bra's & Tops Leggings
Sweat-ability: 7/10 Sweat-ability: 6/10
Price: 5/10 £20-£40 Price: 6/10 £35-£55
Comfort: 9/10 Comfort: 7/10
Design: 9/10 Design: 9/10
M&S
A lesser known fitness brand, they've always been thought to have targeted the older generations but they've rebranded the last few years and they seem to be targeting the younger generations. Moving into fitness and really doing it justice might I add!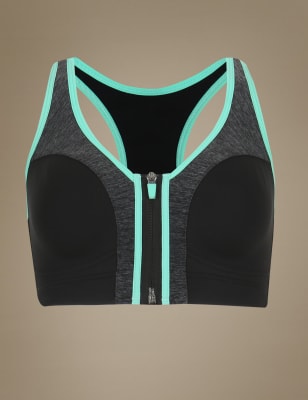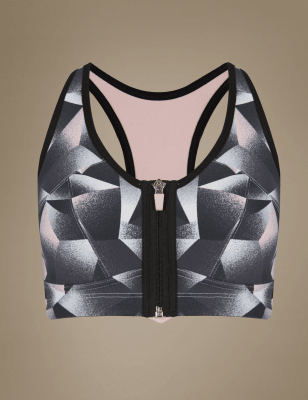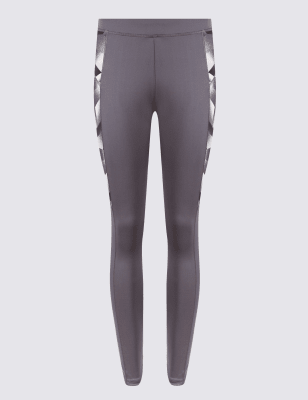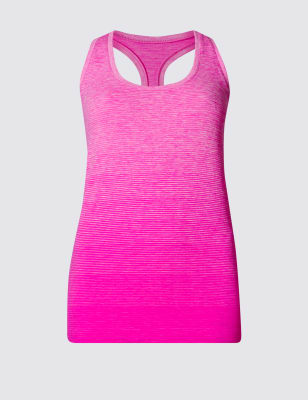 Sports Bra's Everything Else!
Sweat-ability: 7/10 Sweat-ability: 6/10
Price: £25 8/10 Price: £22 / £19
Comfort: 8/10 Comfort: 7/10
Design: 9/10 Design: 8/10
Adidas
Again, another big brand, well known for style, comfort and fabric. They do have a huge range but I've selected some that I like personally, for me the best part of Adidas's range is the unique leggings they have. I do love their sports bra's but they seem to focus more on design then they do high support (which I need).
Sweat-ability: 9/10
Price: £25-£99
Comfort: 9/10
Design: 9/10
Overall best company for Sweat proof fabrics is Adidas.
Everything I've had from there has been amazing for my long runs, they stop irritation on my legs, sweat from my bust irritating me has been low-non.
Overall best company for Price is H&M.
Yes, Primark is cheaper, but H&M have great Fabrics and quality so completely trump Primark for everything, other than their quantity. For me the overall winner is very close with this brand.
Overall best company for both Comfort & Design is Adidas.
So you can obviously tell who I'd recommend! Of course, when I do my shopping I browse everywhere and find what I need. Mostly Sports bras from Primark, Loose Tee's from H&M and leggings from Nike & Adidas, trainers are Nike too..in case you were wondering.
I really wanted to include a tonne but who knew it'd take so long to create just this? 6 hours this took! Sigh of relief once I'd finished and I hope it's helpful to anyone who's deciding to get into fitness, you really do need to know the best fabrics and brands for you.
Have a great week,