It's mid-year at the moment, most of you have probably long packed in your gym memberships in favour of barbeques and long walks in the park. Which I personally think is brilliant, If you want to know my reasons for not going to a gym, then I've written a whole post on it. If you're a gym lover and I can't change your mind then saving money, when you need the comfort of a gym to inspire you, is probably pretty important.
Understanding why you want to go to the gym.
Do you need a gym or do you just want the ease of a gym, is it better for you to go for a free alternative.
Firstly, don't commit to a gym membership if;
A. You feel like you'll be using the 'getting my money's worth' excuse to go to the gym, don't go because you feel you need to get your money's worth, go when you are inspired. You'll get a better workout in and won't be complacent.
B. You just want to get fit for an occasion. Getting fit for summer or winter or your wedding is brilliant, but it puts you in the mindset of wanting to go back to your 'pre-weightloss' habits. Sign up to the gym if you want to make a permanent change in yourself.
C. You really can't afford it. £20-£50 just isn't in some people's budgets, so grab some cheap trainers and read this article, if a gym membership is still out of your reach.
Now, onto the proper stuff. You've decided that the gym is for you! But…
what sort of things do gyms offer?
Most gyms offer more than a treadmill and a pool, they've really upped their game in the last few years and depending on which gyms you go to (see below) you can really find a tonne of equipment that is right for you.
Equipment: Which is included in membership £20-£30 Treadmills, cross trainers, weight machines (Include weights in your workout), pull up bars, rope training, hanging ropes, matt work areas, rowing machines, Bikes, calve, ab, tricep machines (specific body parts for targeting).
Classes: Can be included in membership but most offer these as a 'pay per session' normally around £5-£10 per time. Aerobic workouts, Kickboxing, Thai Chi, Body Power, Combat, Dance classes, water classes. Pretty much anything goes!
Pools and saunas: Can also be included in membership but they're not typical of all gyms, so find a gym that includes it if that's what you're after. Typically they're more costly if they're included.. £45-£90 Per month.
Memberships
Memberships might sound a bit, basic but there's a lot more to think about than signing a piece of paper. They come in all sorts of sizes, you can pay; Per month, Per year, Per session (flexi) or for whatever you use at the site (per room/equipment). They typically range from £20-£90 but depending on what you want out of it, you can find some bargains!
This section will include, free gym passes, discounted memberships and some budget gyms.
Free gym passes:
Fitness First: They have been offering this for years now, in my first article for budget gyms they had the same deal on. You do have to register online but they'll email you your voucher! Free 3-day pass
Nuffield Health: They're offering a free pass, they're not as well known as fitness first and are more of a wellness centre, offering help and advice for those looking to get fit. Rather than the typical gym's that offer only the service of having a gym. Free 3-day pass.
Exercise 4 less: Not so well known but they are established, they have at least 100 gyms around Britain so they're relatively easy to get to. They're offering a one day trial.
Total fitness: Another well-known name, they're offering a guest pass to their gym. It's only a one-day trial and I'm not sure what's included. Their website says it's a tour of the facilities, does that include use of them? Who knows! If there's one local to you, it's worth signing up for! One Day tour.
Free Bootcamp/activity passes:
Brit-Fit: British fitness are a military (but friendly) style training class, local to me they train daily in the park. Taking groups of 40+ people out per session and doing a grueling cardio based workout, it includes hiit style actions but is for all levels of fitness.A typical class costs around £8-£11 depending when and where. They have a form for a seven-day trial (when you choose) or you can ask for one Free Class!
Park Lives: They're a relatively new fitness company, or relatively newly established on the main market but they offer a larger variety of classes and activities (69 to choose from) Including yoga and hula hooping! Normally a class costs anywhere from £5-£11. They're offering a free class!
So we've got the free stuff out of the way, you've found the gym for you but you don't know about prices, who's offering what..and who has it for the best price? Here's my price comparison of the cheapest gyms out there!
Budget Gyms:
EasyGym: from £16 month or £7 per day
Memberships start from £16 per month or £28 per month including classes, and there's no lock-in. Alternatively, you can pay as you go for £7 a day. They're a great bargain gym that are quite large and normally have enough equipment for no-ques training!
Xercise4Less: from £10 per month or £5 per day
Xercise4Less Membership starts from £10 month over a year or £15 month with a 1-month contract. They also have a pay as you go option from £5 and a £20 joining fee. So It's more of a commitment than the Easy gym but works out a bit cheaper in the long run.
FitSpace: from £10per month or £6 per day
Membership's £12-£14 per month on a yearly contract or £20 per month cancel when you like option, however there is a £29 joining fee and pay as you go is £10 a day, it's not making the top of the list… Alternatively, you can buy annual membership for £145 – £170 but for that price you could buy a few pairs of running shoes..
Pure Gym: from £10/month OR £6/Day
No-frills chain Pure Gym has tonnes of branches across the UK, MoneySavers have been impressed by the facilities, though say the gyms can be busy at peak times. Membership costs between £10 and £26 per month, which includes classes. You can cancel at any time.
The Gym: from £11/month OR £5/Day
The Gym has a monthly membership cost of £11 to £21 per month and there's no minimum contract length.
Gyms are open 24/7 and equipment is plentiful and high quality, no ques!
And If all of that gym-bargainy-goodness hasn't got you wanting to sign up, you can read my gym memberships bargains from LAST year. I use previous offers everytime I want to barter a deal. Find out what they were offering and try to barter with them. They will either give you that deal or give you money off the current price they're offering. Bargain.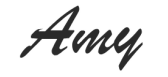 *Updated as of 21.06.16