Yeah. It's September and I'm talking about the C word (not that one). I'm talking 'Top Christmas Gifts' for this year.
I very rarely sort Christmas buys before December but I'm on a roll this month. I'm getting myself organised so I don't have that pre-Christmas panic. You know the feeling I mean… The sinking feeling that you forgot about Uncle Mark's new Girlfriend and haven't got any 'spare' presents in the house.
That is the feeling I am definitely planning on avoiding for 2017
Christmas Gifts for 2017
This section is aimed at the grown-ups. The sensible gifts have really been calling to me this year, perhaps I'm becoming an adult? I'm really into cutting boards, mugs and wall art.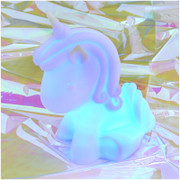 Unicorns are ridiculously popular at the moment. I think the love of mythical creatures is here to stay for certain. First, it was Harry Potter, then mermaids and now unicorns.
I'm ignoring the fact that they say 'healing' mugs – I just adore the look of these rustic mugs. Can you imagine having some 'super green soup' in one of these (it probably would be healing actually)? They just look so gorgeous. They're in the home section, so it never hurts to have a look at all sections when you're buying Christmas gifts!
I suppose this classes as wall art? I just think it's stunning as decor for a literary lover or a Jane Austin fan. I was about 7 pages into Uncommongoods when I found this and I think I'm slowly becoming obsessed with unique Christmas gifts.
Did I ever tell you I LOVE PUZZLES? Anyone who's seen my Instagram or Twitter feed might have twigged but I adore puzzles and this looks MUY INCREDIBLE. The site has a tonne of other games and puzzles perhaps they could be a gift for him?
I wouldn't normally like these but there's something really delicate about them? (Is it just me?). I can see them in my mums garden dotted alongside the path, they're just so 'cutesy'.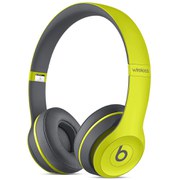 These might be expensive but they're brilliant quality, and I'm kinda hoping if I pop them here someone might buy them for me. Here's to hoping!
Novelty and Bizzare
Ok so I don't really have any specific reasons for these, I guess I just got carried away with looking at pretty presents that I wanted to include some novelty and fun ones too!
If anyone (anyone at all) wants to buy me this popcorn maker, please don't be shy. Come forward and express your love for me and my massive love of popcorn.
I'm… not going to say a thing. I'll just leave this here, you know who you are. Oh, you know..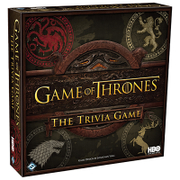 Ignore the Price, Don't look. The price really doesn't do this bag justice, it has " Its stylish exterior camouflages a range of anti-theft features, from hidden zippers to slash-proof materials" and tonnes of bizarre other features too. I felt like I couldn't leave this out! I filtered these down by gifts for him but they're also in the novelty section too!
That's my brief summary of what the internet has to offer in September. I'm sure tonnes and tonnes of new and exciting things will be popping up on the market by October so get your purses and wallets ready. It's going to be an exciting Christmas!